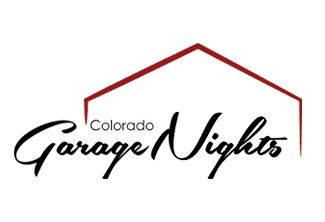 Sign Up for RMCC
Welcome to Colorado Garage Nights!
What is Garage Nights?
Garage Nights is a concept that is based in many years of social and automotive networking events. We get together quarterly at various locations throughout Colorado to network with other enthusiasts, learn something, and relax with some food and a drink or two. These events are generally held on Friday or Saturday nights.
Our next garage Nights eventsis in work

COME SEE OUR SPONSORS/SPEAKERS --------------------->
Click HERE for details and a couple pictures from our last event at SLVA Automotive Studio.
Who can come to a Garage Night event?
Any member of the Rocky Mountain Car Club! Rocky Mountain Car Club (RMCC) is a group of motoring enthusiasts who like to get together and enjoy everything related-to motoring. You can join RMCC by filling our the sign up form on this page.
What do we do there?
We eat, drink, hang out, and enjoy some great information on many subjects! Some examples:
How to properly detail your car/motorcycle
How to do basic maintenance items on your car/motorcycle
Ideas to increase speed/handling on your car/motorcycle
Latest accessories
New vehicles coming out
Demonstrations of tools/products/accessories/services from our sponsors
Driving/racing tips
How to sell or buy a car/motorcycle quickly and withour getting screwed
We will do a couple "toys" nights each year (ATV, UTV, boats, etc.)
...and so much more!
Can I sponsor a Garage Night event or hold a Garage Night event?
Yes, we are currently seeking sponsors to help cover some of our food and beverage costs. You will get direct access to a group of motoring enthusiasts who are eager to learn about your services at each of our quarterly events and all members of Rocky Mountain Car Club through our monthly newsletter. We are looking to fill locations year-round. Any business who is a host location also has access to the crowd at each other location.
How much does a Garage Night event cost to attend?
We will determine admission for each event in advance. All events should be $10 or less. Most events are FREE!!!
Do you have any sponsors?
We do! Check out our sponsors on our CONTACT page and listed on the bottom of each individual event page. Our sponsors help us keep the cost down on our events and the fun level up! We are always looking for sponsorships from organizations that believe in taking care of their customers and want to partner with us to distribute their information.